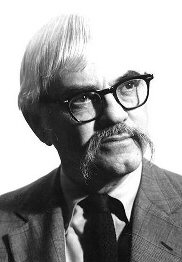 D
r. Kleeman passed away in October of 1997. He was not only a pioneer in interior design ergonomics, interiors products forensics, and interior design education, but a trusted and respected mentor and friend.

I miss him, but I will be forever grateful to have known and worked with him. The following is his obituary:
Story © 1997 Kirk P. Williams
High Point, NC--
Walter Benton Kleeman, Jr., Ph.D., a 15 year resident of High Point, has died at the age of 79. Kleeman, born in Cincinnati, Ohio, was a graduate of the
University of North Carolina
and received his 1972 doctorate in Interior Ergonomics from the Union Graduate School (now the
Union Institute
.)
As one of the first interior designers to include ergonomics as an integral part of the interior design process, Kleeman traveled to Moscow in 1975 as a representative in Interior Design for the U.S. State Department and U.S. Information Service. His blend of practical expertise with scholarly efforts led to his presentation to the 1980 NATO Symposium of Anthropometrics and Biomechanics, and within 3 years Dr. Kleeman authored the first of his two interior design textbooks:
The Challenge of Interior Design
. Within the next few years it would be adopted as a textbook at 75 Universities and colleges for graduate and undergraduate courses. In 1991 he produced his second book, the ASID/Joel Polsky award winning, Interior Design of the Electronic Office.
Kleeman's start in business began in 1940 in Springfield, Ohio, as a buyer in the family business, People's Outfitting Co., Inc. In 1958 he began his consulting business, Worldport Corporation; that he continually operated until his death. In 1961, he incorporated Kleeman's Contract Interiors and was its President and Chief Interior Designer.
Thirteen years later he left the business to become an Associate Professor of Interior Design at
Western Kentucky University
and stayed there until 1980. From 1976 until 1982, Walt was Comptroller and Vice President for a greeting card company, Metagraphics, Inc., in Denver, Colorado. In the 1980's, Kleeman became a Visiting Professor of Interior Architecture & Space Planning at the
University of Colorado
and served as Distinguished Visiting Professor of Interior Design at the
University of Delaware
. From 1993 until his death Kleeman served as a sub-contract ergonomics consultant and lecturer for Business Spaces Consultants, Inc., Littleton, Colorado.
Throughout the 1980's and 1990's, Kleeman's unique understanding of the analytical and practical considerations of design led him into forensic product design consultation to lawyers and motivated him to author more than 500 articles on interior design and ergonomics. His articles appeared in numerous publications including United Airlines Magazine, Continental Airlines Magazine, IIDA Perspectives, Wood & Wood Products, and others.
As a design consultant, educator and lecturer, Kleeman provided his expertise to the U.S. State Department, U.S. Air Force, General Services Administration, Martin Marietta (now Lockheed Martin), IBM, Kohn, Pedersen, Fox and other companies throughout the United States, Great Britain, Germany, Switzerland, Austria and the Netherlands.
He was awarded Fellow, American Society of Interior Designers (
FASID
) and a member of numerous professional organizations including the Human Factors & Ergonomics Society (
HFES
), the
Ergonomics Society
(in England), the International Interior Design Association (
IIDA
), the Construction Specifications Institute
CSI
, the International Ergonomics Association (
IEA
), and the Interior Design Educators Council.
Survivors include Kleeman's brother, daughter, son, and granddaughter.
---
Content © 1999-2015 Kirk P. Williams - All Rights Reserved.